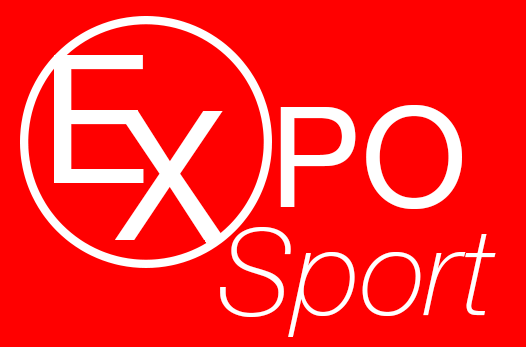 by Jordan Jones
FORGET goal difference, imagine being promoted on goals scored in one of the most dramatic promotions in Welsh League football history. 
Haverfordwest County can lay claim to one of the most entertaining promotion races in Welsh football which would see them victorious.
On May 5 2015, the Bluebirds did the unthinkable. They made a 163.8 mile-round journey, to Aberaman Park, in which only five goals or more would be enough, beating Cardiff Metropolitan, who had staff members present that evening, to promotion on the virtue of goals SCORED after being level on goal difference.
Despite a tremendous campaign which saw Caerau Ely claim their first Division One title, the Young Guns lacked the Tier One licence which denied them a place in the Cymru Premier.
Instead, it would be either Cardiff Metropolitan or Haverfordwest County to take their place in Wales' top division.
Cardiff Metropolitan had concluded their season with a 1-0 win over Goytre, a result which saw them placed in second with three points ahead of the Bluebirds and five goals ahead of their promotion rivals.
But unlike the professional game which sees the season concluded on the same day, Haverfordwest were to complete theirs two days later.
Travelling more than 80 miles east for their final fixture of the season away at Aberman Park in Aberdare, a tough assignment awaited them.
Not only did they have to travel a considerable distance. They also had to defeat their opponents Aberdare Town – the 2008/2009 Division One champion – by FIVE goals.
The manager tasked with a five-goal swing, Wayne Jones said: "It's most probably the most dramatic last day of the season witnessed at the Welsh league level.
"There was a massive crowd, a chance of good financial rewards to the club and a chance to play at Welsh Premier League level. It's something that will never be forgotten I don't doubt."
An early brace from Luke Borrelli alongside a Dale Griffiths strike just before the half-hour mark put the Bluebirds in a strong position.
They still though were two goals shy over what was required and the Cymru Premier looked agonisingly out of reach for a club which had a four-year absence from the division.
But in nine minutes of second-half magic, the Bluebirds wrote one of the Welsh League's best stories. A goal from Steffan Williams with less than half an hour remaining saw them one goal off what they needed.
Upstep one of the most famous names in Welsh domestic football, best known for his off the field persona for his Swansea City away day antics and being the brother of Swans and Wales defender Joe, it was fellow centre-back Sam Rodon who scored the promotion clinching goal with just over fifteen minutes remaining.
Recalling that all-important goal five years on, Rodon remembers scoring from a corner and then entering a world of ecstasy alongside his teammates as they celebrated such a crucial goal.
"We get a corner in and one of the boys has put a lovely ball in with all the big guns going forward
"We've all challenged for it and I've just about managed to get a bit of my massive head on it.
"I turn around and it's just gone into the corner we've all run off screaming, I couldn't believe it and then the final whistle blows."
Playing his part with the goal, the former Penybont defender who would later return to Haverfordwest, kept the much needed clean sheet which would secure their place back into the top flight.
"We're all going nuts, I couldn't believe it," recalls the 26-year-old.
"We'd won five-nil and got promoted, it was just such an amazing day, I never thought we would do it."
5 years ago tonight, @HaverfordwestFC needed to win by 5 clear goals away in Aberdare to claim promotion to the @CymruLeagues Premier!#Bluebirds pic.twitter.com/IsWR1W0TzY

— 𝐑𝐲𝐚𝐧 𝐄𝐯𝐚𝐧𝐬 (@Rufio99) May 5, 2020
The key mastermind behind the promotion could now be leading Haverfordwest County back to the promised land for a second time.
Wayne Jones is back in the dugout at the Bridge Meadow and could be going up in a similar fashion to how they were promoted the last time, which would be in second place.
Recalling that night, the man in the hot seat said: "That evening we knew what was at stake, I actually drove to Aberdare that evening with my assistant at the time – Sean Cresser – as my anxiety was through the roof. I just wanted the players to relax freely on the coach travelling.
"The players were focused and in honesty, my assistant Cress worked out that we were more than capable of scoring a goal every fifteen minutes and we drummed it into them as we had plenty of goals in us."
"Confidence was high in the players we scored two early goals but patience was the key.
"I remained calm thanks to Sean and Ryan Evans, the team talk was relaxed and the game plan was spot on.
"The players were immense and scored really good goals and in all honesty, it could have been eight."
"After the game, it didn't really sink in and remember talking to chairman Dave after and he said the work now starts after this."
Before the coronavirus pandemic brought a halt to the season, the Bluebirds were a point off of league leaders Swansea University.
But following a successful Tier One licence application and their title rivals Swansea University being rejected on appeal, only one thing stands in the way of a place back in the big time for the West Wales side.
A decision on whether the season will conclude is key to that. The Bluebirds would go up if the Cymru South season was concluded on a points-per-game basis.
"If we don't finish the season the playing games and get promoted then we'd take that," said Jones.
"We are one point off Swansea University with five games to play which we'd fancy finishing strong and wanting to win the title but that's up to the correct people to decide.
"We're ready and accept what decision is made, the club now are preparing either way where we're to be in honesty. We want to win the league.
If the season was to resume, however, they would have to ensure a top-two finish to secure their place in the Cymru Premier for the first time since 2016.
The feeling of promotion this time around may be different from that famous night in Aberdare, given their promotion this time may be decided off of the pitch.
But as an NHS worker, Jones is an example that despite footballing being a matter of life and death for some, the safety of its stakeholders are the most important.
"As an NHS worker, it's without doubt testing times and football becomes secondary to things but safety comes first.
"My opinion is personally points per game is most probably the best option."
"You can argue that but as they say, you're only as good as your last game and we at our league have had 25 games to be where we are so that makes sense and we'd still be promoted based on that ratio.
"Swansea University would credibly win it here and now with no arguments."