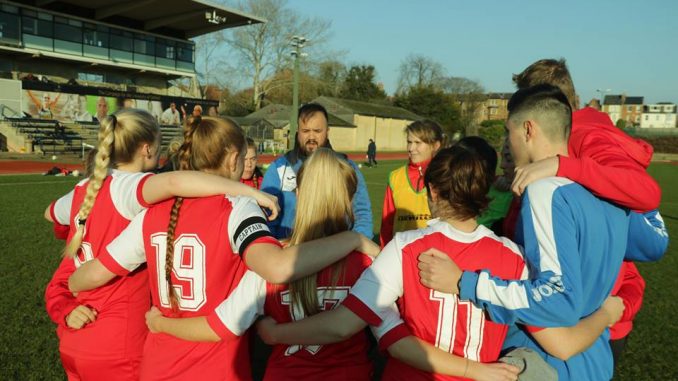 By Dan Cope
WOMEN'S football at USW is making enormous progress thanks to a number of initiatives which have raised the profile of what the university has to offer.
That's the view of first team coach Kaseem Taylor, who says interest in playing the sport has surged.
Kaseem has led USW to great success. After they finished second last season behind Exeter they lost a lot of key players such as Ffion Price and Hannah Miles.
However, they currently sit in second again, just two points off first place in the BUCS League Western 1A
Kaseem hailed the new structure in place at USW, as well as coaches and the sports journalism course for getting more female students involved.
He explained: "We've tried to add a sound structure to the women's programme.
"We've set up multiple analysis for both of our teams, multiple members of coaching staff and the students on the sports journalism course covering our games.
"This has had a knock-on effect on the amount of female student interest in football which is fantastic.
"Over 70 female students trialled this year for our two teams which is massive for us."
Kaseem also emphasised the importance of female football festivals, saying they have a very positive impact on the future of women's sport at USW.
He said: "Last year saw the start of a girls football festival held here at USW, and it was great to see our players involved in inspiring the next generation of young female footballers.
"Festivals like this are a must-have."
Kaseem believes that USW is helping to "drive forward this real buzz" that has been created through Jayne Ludlow and Wales' recent success on the international stage.
Meanwhile, on the subject of his team's success and progression, Kaseem said: "It was important that whoever joined our team needed to instil a sense of togetherness, want and fight which is something we've got."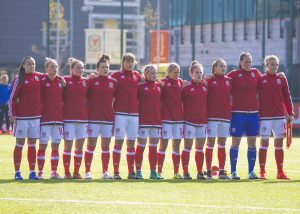 Talking about coaching a women's team and whether or not he has to adapt his coaching style as a male coach, Kaseem revealed:"I think when you differentiate between genders, as a coach you're going to create problems amongst the team you're coaching.
"I'd go against my own principles if I'd say I adapt my coaching styles just because the players I have are female.
"As long as I can conduct myself in line with my principles then I am happy."
Along with Kas' team's success, there have also been individual success stories from within the team as well with players such as Gemma Evans and Hannah Miles representing Bristol City and Yeovil Town respectively, as well as being called up by Ludlow for Wales' World Cup Qualifying campaign.
Talking about Miles' success, Kaseem said: "It's been great to see her consistently involved with the Wales set up.
"When she comes to USW, she's allowed to play her games and she brings in added quality to the team and I hope that she can relax a bit more and play her game."