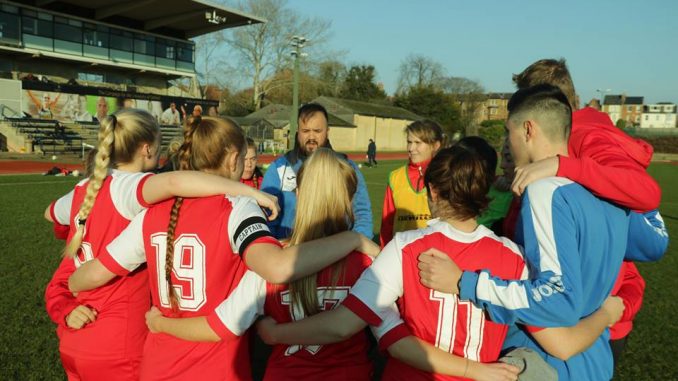 by Halen McCarthy
Changing tactics:
In the early stages of this tie, USW made a tactical change as Oxford didn't play the system that was expected. Kaseem Taylor, USW coach, switched the full backs then the left back moved up to the left wing. Through these changes they became better equipped for the challenge of the opposition. By the end of the game, the changes made all the difference as the left winger Aimee Smith popped up with the winning goal to send USW into the next round of the cup.
In the spotlight:
Aimee Smith, Chelsea Cochrane & Lucy McDonough were highlighted as key players during the game. Smith was one of the stand-out players in the first half as she had the beating of the Oxford right back on multiple occasions. This allowed her to deliver to the other key player and stand-out of the game, McDonough.
McDonough was contently chasing the balls played over the top, getting the better of the defenders of Oxford and troubled the keeper often throughout the game. She also created plenty of chances for her team-mates with her runs down the flanks.
Cochrane played very well in the centre of midfield and from a wide right position, playing in a playmaker role, her first touch was excellent, and her passing created many opportunities for the striker McDonough. She also assisted the first goal for USW from a corner and they continued to cause Oxford problems from her delivery from set pieces.