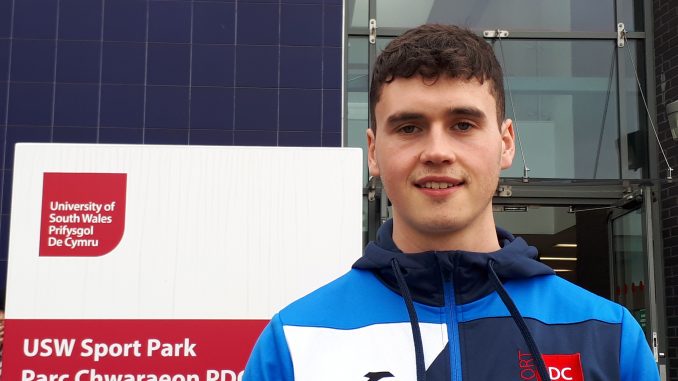 By Dylan James
THE winner of the University of South Wales Outstanding Student of the Year 2018 award has shared the secrets of his success.
Ryan Moon, who is studying Football Coaching and Performance stressed how he always put his studies before his practical work.
"Ultimately, I prioritise my academic studies and by doing this I was able to do more practical work outside of university, so I was able to link the two," he explained.
Moon worked as a coach for Yeovil Town and helped USW students outside of his studies. He believes this was the key to him winning the award.
"The reason I was given the award is because I give part of my time to the students within the university based around the football degree," he added.
"I work outside the university. Last year I worked with Yeovil Town Ladies in Women's Super League One."
He stressed he didn't do all the extra work outside the university just to win the award, but more so to better himself.
He explained: "The biggest impact for me was the recognition around the university.
"All the work I was doing wasn't to win an award, it was to improve myself. I'm a bit older so I've been away from the university setting, but coming back to it, number one I could help others, and number two I could learn a lot from other people.''
Last year's awards proved a great success and were attended by a range of high profile sports people, with Rob Phillips, BBC football correspondent, as the host for the evening.
With the next Sports Awards just around the corner, Moon says everyone who can vote, should vote, in order to give those who make a significant contribution to sport at USW a chance to be recognised.
"One hundred per cent they should vote," he said.
"If you focus on the evening as a whole, it's great, nominations for different years, different categories and different avenues within sport."
Voting for this year's event, which takes place on Friday, April 5, can be done here.