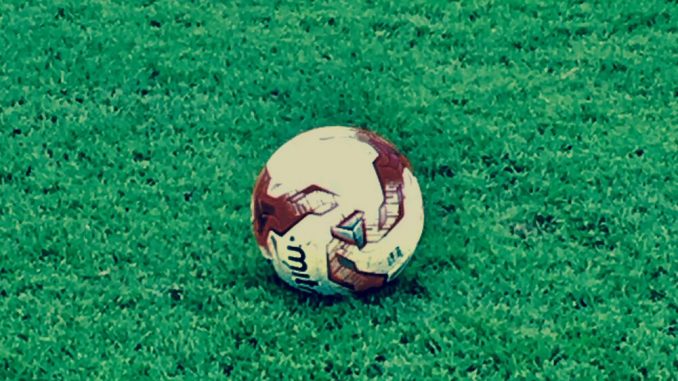 by Richard Early
In a highly-anticipated South Wales derby at USW Sport Park, University of South Wales won 6-2 against University of Wales Trinity Saint David in the BUCS League Western 5B.
The result means that USW remain top of the league on 13 points, four points ahead of their opponents, who sat in second before kick-off.
From the outset of the match, the home side dominated possession and they came close to opening the scoring after seven minutes, when Steven Lloyd Edwards connected with Leigh Watkins' corner to cannon the ball off the cross bar and out for a corner.  The resulting set-piece lead to Watkins' header being chested off the line by a Trinity defender.
Robbie Turner's shot after 11 minutes was saved by the goalkeeper, however Watkins' rebounded over as he went down and his teammates cried out for a penalty but the referee was having none of it.
Despite the domination of the home side, Trinity opened the scoring after 18 minutes through their no-nonsense striker. However, USW were not going to accept that and they levelled the scoring a minute later through Watkins, whose left-foot connected with Rich Abbot's through ball to strike home.
USW had the momentum and two minutes later they were awarded a penalty. Abbot stepped up to take the spot kick and hammered it into the centre of the net to make it 2-1.
It would only get worse for the away side after 40 minutes, when Watkins struck the ball into the left corner of the net from the edge of the area to make it 3-1 to USW.  Then, two minutes later Watkins sealed his hat-trick when he put the ball around the goalkeeper.
After the interval, USW took a blow when Ryan Evans was red carded after 51 minutes, and it gave Trinity confidence that perhaps a comeback was on the cards. Although, Watkins was not going to let it affect him as he sealed his fourth goal and made it 5-1, by hammering the ball into the top left corner to extend his side's lead.
The man disadvantage did not seem to put USW off at all, and they made it 6-1 after 71 minutes when substitute, George King fired home from Robbie Turner's through ball. However, the away side claimed a late consolation goal after 81 minutes, when their defender struck home to make the final score 6-2.
It was a well-deserved victory for USW who had the majority of possession, and despite being a man down they strolled to a comfortable derby day victory.